In the fast-paced world of modern transportation, ridesharing giants Uber and Lyft have revolutionized the way people get from point A to point B. With just a few taps on a smartphone, passengers can summon a car to their doorstep, making commuting more convenient than ever before. However, this convenience comes with a price, and it's not just the fare. As the popularity of Uber and Lyft has soared, so too have concerns about the safety of these ridesharing services. A pressing issue that has garnered significant attention is the alarming increase in car accidents involving Uber and Lyft drivers. In this article, we will delve into the statistics, causes, and consequences of these accidents, shedding light on a critical aspect of the ridesharing phenomenon that impacts both drivers and passengers alike.


The Impact of Uber and Lyft on Accident Rates: A Closer Look
According to a study conducted by the University of Chicago's School of Business in 2019, Uber and Lyft have contributed to a 3% increase in motor vehicle accident fatalities since their rise in popularity. Although this may not seem like a very big percentage, the increase of rideshare drivers on the road has driven the number of fatalities in car accidents to about 1,000 per day. Between the years of 2017 and 2018, Uber vehicles were linked to 97 fatal car accidents which resulted in 107 deaths. Among these deaths, 21% of those who were killed were drivers, 21% were passengers, and the remaining 58% of victims were either drivers or passengers in third-party vehicles.
Risk Factors for Uber or Lyft Drivers: Distractions and Fatigue
Given these statistics, there are plenty of risk factors faced by rideshare drivers that make them more likely to be involved in an accident than the average person on the road. Primarily, these drivers face significantly more distractions. They are instructed to keep the rideshare application open, which displays the passenger's pickup and drop off location while using their own navigation system. On top of this, many of the drop off and/or pick up places may not be in the safest locations to fully park a car and wait for passengers to get situated. Improvised parking can obstruct traffic and cause a safety hazard. In many cases, they are also trying to engage their passengers in conversation while navigating an unfamiliar route. Given the nature of the field and the demographic that uses these services most, they may also have intoxicated passengers in their vehicles and/or be driving at late hours where other intoxicated people may unfortunately be on the road. Since uber drivers tend to work non-traditional hours, they are likely to experience fatigue while on shift.
Steps to Take After an Uber or Lyft Accident: Knowing Your Rights
If you are involved in a motor vehicle accident involving a rideshare vehicle, the proceeding steps are no different than any other accident. Call 911, seek medical attention, collect evidence, etc. If you are a passenger in a car accident, the insurance policy of the vehicle operator is to cover your personal injuries. Therefore, you never know what the policy limits are of every driver you get in the car with. Fortunately, in the State of New Jersey, Uber and Lyft Drivers are legally obligated under 39:5H-10(c) to carry third-party liability coverage. This type of insurance covers up to $1.5 million dollars in personal injury or property damage in the case of an accident. They are also required to cover uninsured/underinsured motorist coverage in the same amount in case the driver at fault for the accident does not have adequate insurance coverage.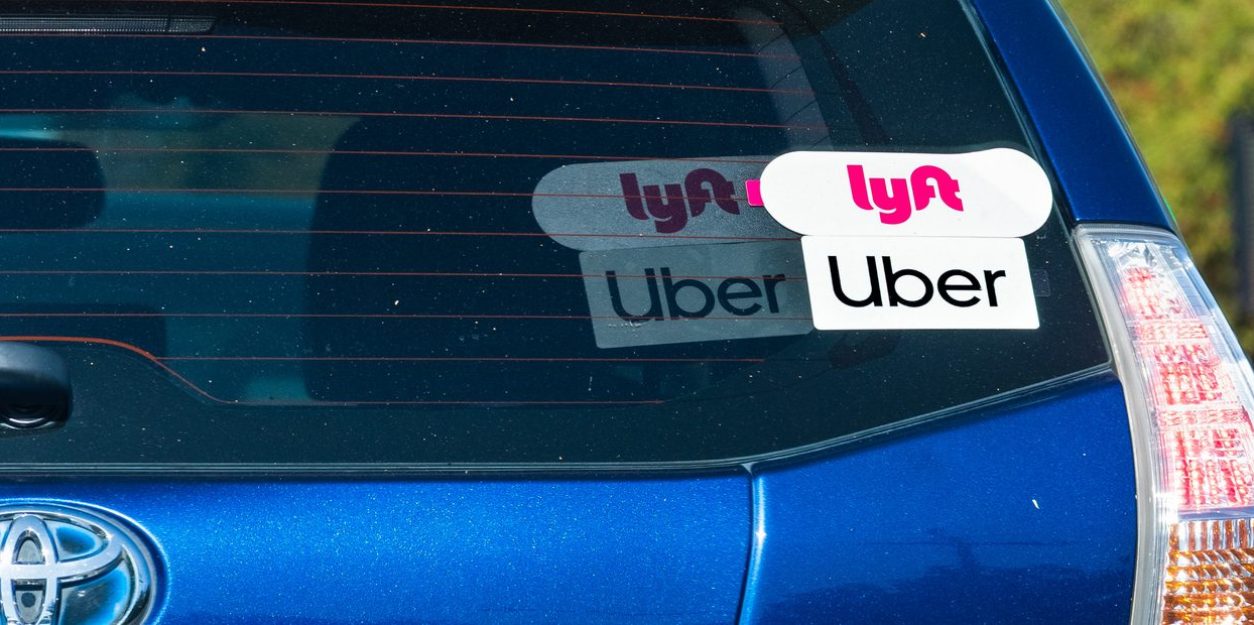 Seek Legal Help for Your Uber or Lyft Accident: The Importance of a Personal Injury Attorney
There is no reason to let medical expenses pile up while waiting for the insurance to reimburse you. Recovering damages in an Uber or Lyft accident can be very difficult, which makes it essential to have an experienced personal injury attorney by your side. The Harrell Law Firm will thoroughly assess your case and work to ensure you get the maximum compensation for your damages. Call us at 732-749-8800 for a free consultation.