Add a header to begin generating the table of contents
New Jersey Rear End Collision Accident Attorney​
Rear end collisions occur with alarming frequency in the United States. 1.7 million times a year, to be exact, according to the National Highway Traffic Safety Administration (NHTSA). This means they account for approximately 29% of all accidents. Each rear end collision has its own story arc from the second the other car strikes until a settlement is reached. While you can't control how the story of your rear-end collision begins, you can control the financial outcome by working with a skilled attorney from Harrell Injury Law. 
If you were injured in a rear-end vehicle crash, we invite you to reach out to our team for a free case review. You may be eligible for compensation to cover medical bills, lost wages from time missed at work, reduced earning capacity, pain and suffering, and more.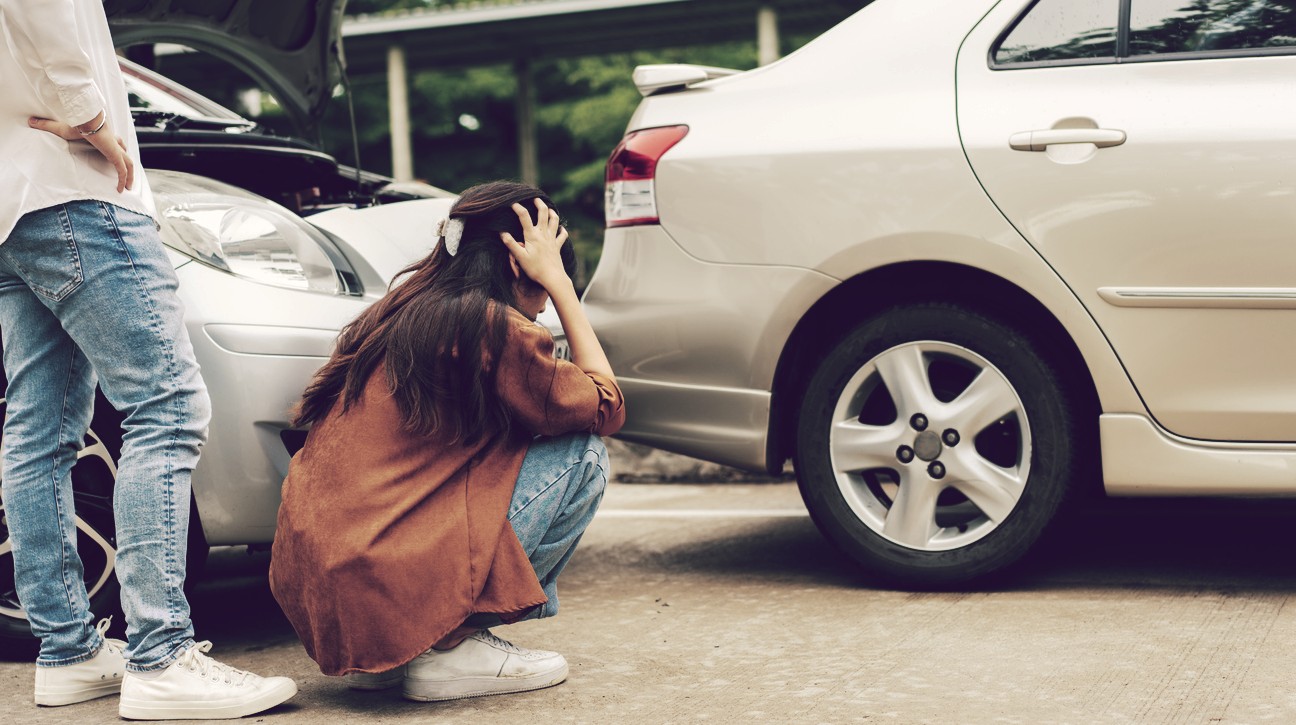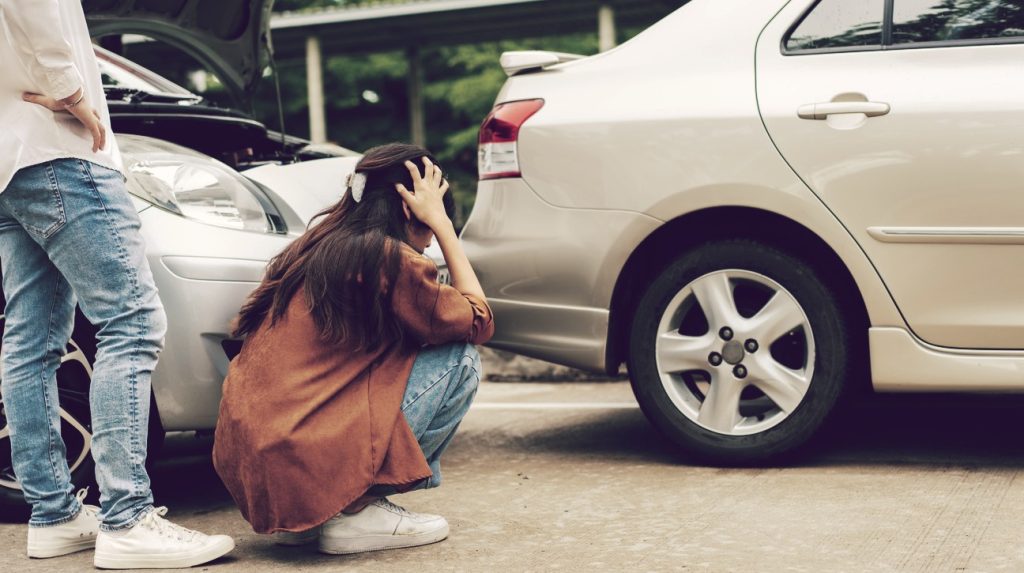 What causes a rear-end collision?
There are many potential causes for rear end collisions, including, but not limited to: 
Distracted driving, including texting while driving
Fatigued or sleepy driving
Following too closely/tailgating
Aggressive driving & road rage
Inclement weather conditions
No matter the cause of the collision, the result will be that you find yourself in a challenging and stressful situation. No one should have to navigate the financial, legal, and emotional ramifications of a car crash alone. Let Harrell Injury Law carry the load and lead you through your journey to reach a fair financial settlement–so you can focus on healing. 
Rear End Collision in New Jersey: What to Do After
From the second of impact, every moment counts. Get to a safe place where you can assess any injuries, whether to you, your passengers, the other car, or your vehicle. Then call 911. Doing so will not only ensure injuries are properly assessed and tended to, but also that a neutral record of events is filed.
The next step is to seek legal support. A New Jersey car accident lawyer specializing in these types of incidents is the most important asset to ensure that you receive the compensation you deserve.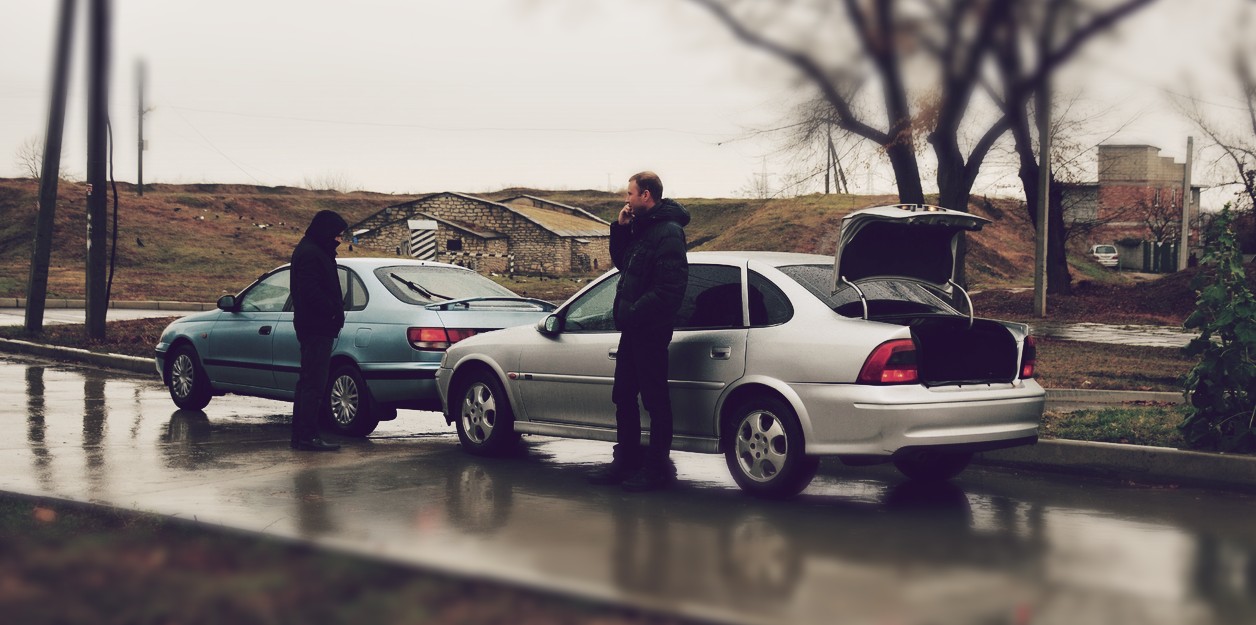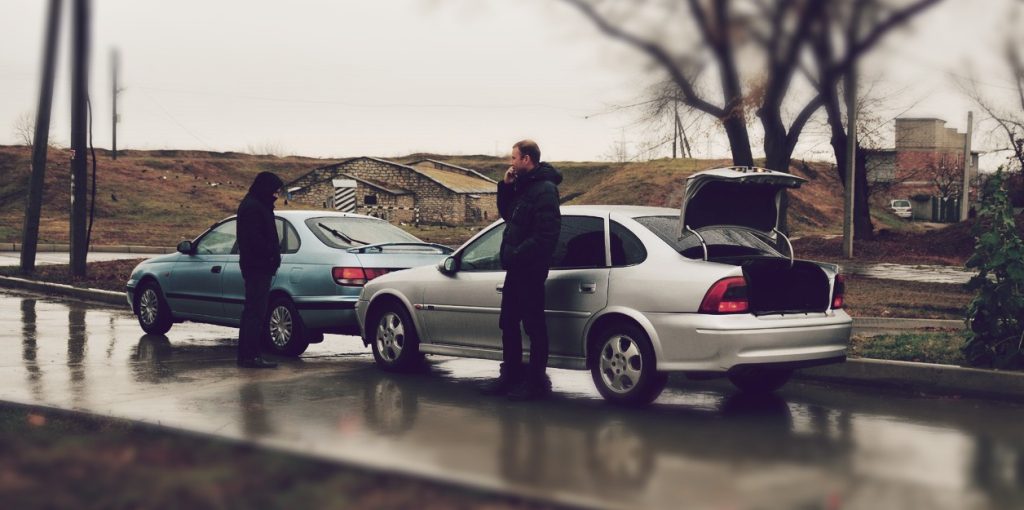 Knowing When You Have a Rear-End Collision Case In New Jersey
More often than not, the rear driver will be found to be at fault. New Jersey is no exception when it comes to having laws on the books requiring drivers to maintain a safe following distance (N.J.S.A. §39:4-89). This, however, is not a given. There can be exceptions where liability can be on the front vehicle in a rear-end collision.
The front vehicle cut off the rear driver in a dangerous lane change.
Unexpected and unpredictable conditions such as a vehicular failure or something in the middle of the road.
The front car backed into the rear car.
It was an intentional act to slam on brakes. 
These exceptions are just some examples of the potential complications when it comes to assessing fault and determining what your case is worth.
Common Injuries & Consequences
There is no shortage of severe injuries that affect victims of automobile accidents. Getting the proper medical care and documentation is crucial to not just your health, but the viability of your case as well. Rear end collisions are known for a specific list of injuries, including:
Whiplash
Brain injuries & Concussion
Spinal injuries
Facial disfigurements
Compression fractures
Arm & Wrist injuries
Shoulder injuries
Knee injuries
Burns
Spinal stenosis
Slipped or Herniated Disc(s)
Nerve Damage
Internal Bleeding
Lacerations
Fractures
Even the most seemingly minor sounding injury–whiplash–can potentially have lasting effects. Rear end collision injuries can also cause shorter term symptoms like violent dizzy spells and vertigo, painful muscle spasms, pins and needles nerve injury, and massive headaches. Insurance companies are notorious for undervaluing these burdens and not appropriately compensating victims for the myriad of problems they experience as a result of their accidents. To receive a fair settlement, ensure you have a personal injury lawyer to advocate on your behalf. 
Celeste McGee-Layne
Hello, my name is Celeste McGee-Layne.... The Harrel Law Firm is the ULTIMATE!!! The staff is incredible! Very professional, hands down I was impressed from day 1!
Dylan Santanello
@username
Ken and his team are great! Always helpful from day one and can help you with any advice or counsel you need! Highly recommend!
This law firm is excellent. I had the pleasant experience of working with both Ken H. & Sean C. They both went above & beyond to make sure I had a full understanding of every detail of the case. And they were very speedy in response to any questions or concerns that I may have had. Based off of my other experience with lawyers this firm supercedes them all. You guys did an amazing job! Keep up the good work! If you , your family or friends are in need of an attorney, you will not be disappointed in contacting the Harrell Law firm.
Justice is Just a Call Away
According to NHTSA, over 500,000 people are injured each year in the US by rear end collisions. By November 14th, 2022, Monmouth County already had 38 accidents with 46 fatalities. If you have been injured in a rear end collision, Harrell Injury Law can help. Let us navigate the legalese, so you can focus on getting your life back. Call our office or fill out our convenient online form today. 
At Harrell Law Firm, your needs are our top priority. We understand the financial concerns and want to assure you that our payment structure is designed with your best interests in mind. In the unfortunate event that we are unable to secure compensation for you, you can rest easy knowing that you won't have to worry about fees. We truly understand how crucial it is for you to have peace of mind during this challenging time. Our dedicated team will work tirelessly and passionately to ensure that your rights are protected and that you receive the compensation you rightfully deserve.
Take The First Step to Recovery