New Jersey Distracted Driving Accident Lawyers
Add a header to begin generating the table of contents
New Jersey Distracted Driving Accident Attorneys: Ready to Fight for You
New Jersey's roads are amongst the most hazardous in the nation, and the still-growing prevalence of distracted driving only compounds the problem. Texting while driving and other distracted behaviors behind the wheel put everyone at risk by increasing the likelihood of a serious crash. These wrecks and the life-changing injuries that ensue are all the more tragic because they could so easily have been avoided. If you believe the other driver in your crash may have been texting at the time or otherwise not paying attention behind the wheel, the car accident attorneys at Harrell Injury Law are ready to review your case and outline the most effective steps you can take to receive full compensation for your losses. Call us today for a free consultation.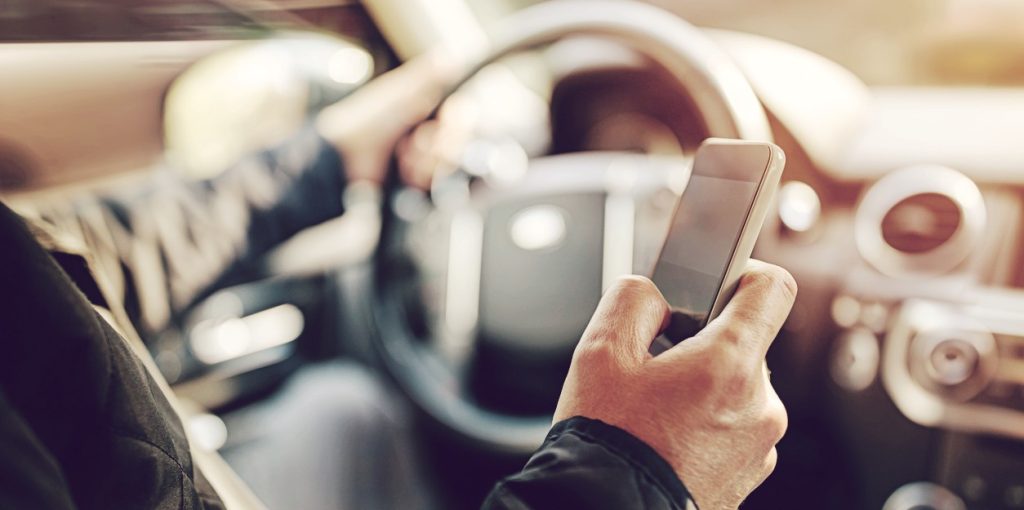 Distracted Driving Accidents in New Jersey: Common Causes
When the radio was first popularized in cars, highway fatalities saw a sharp uptick due to drivers becoming distracted turning stations, singing, or otherwise interacting with the radio. Since then, the distractions have only become more attention-demanding and enticing.
For even the most diligent drivers, distractions on Monmouth County or Wall Township roads are a concern – the less diligent drivers are a hazard. Some of the most common distractions that can turn an average motorist into such a hazard are:
Texting while driving
Talking with passengers
Using GPS devices
Eating or drinking
Personal grooming
Reaching for objects
Children
Pets
Laws Related to Distracted Driving in New Jersey
There are several NJ laws that address some aspect of distracted driving. The law often addresses distracted driving indirectly. This can include speeding laws for those who take their eyes off of the speedometer too long or laws against reckless driving, which can be applied to those who are swerving between lanes while sending a tweet. 
However, the most on-point law in New Jersey is N.J.S.A. Section 39:4-97.3. This law prohibits the use of phones while a vehicle is moving. Depending on the number of offenses, fines for infractions range from $200 to $800.
The most common pathway to compensation in the courts is through the cause of action (reason to sue) of negligence.
Proving a Distracted Driving Case
Negligence requires that particular elements be satisfied:
Duty – The defendant must owe a duty to the plaintiff. Typically, the duty that is owed is to act reasonably under the circumstances, such as driving in a reasonable manner;
Breach – If the defendant is distracted, there is a good chance that they are not driving in a reasonable manner and thus breaching their duty to the plaintiff;
Injury – The plaintiff must suffer a loss, such as damage to their property or injury to themselves;
Causation – The defendant's breach of duty must have directly caused the plaintiff's injury.
Although these concepts may be easy to summarize, they can quickly become complex. For example, if a distracted driver causes someone to swerve and collide with another car, was the swerving party responsible, the distracted driver, or both? This and other sophisticated nuances of fact and law are best investigated by a knowledgeable distracted driving accident attorney.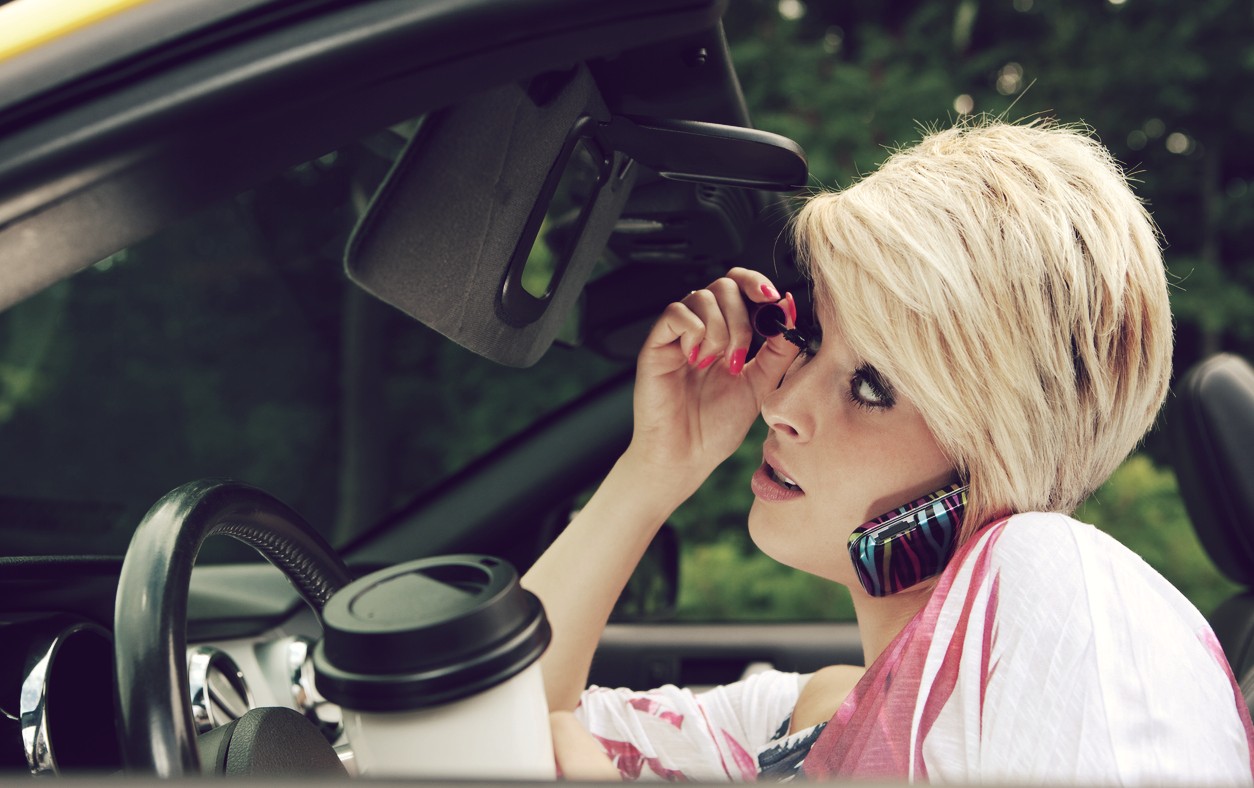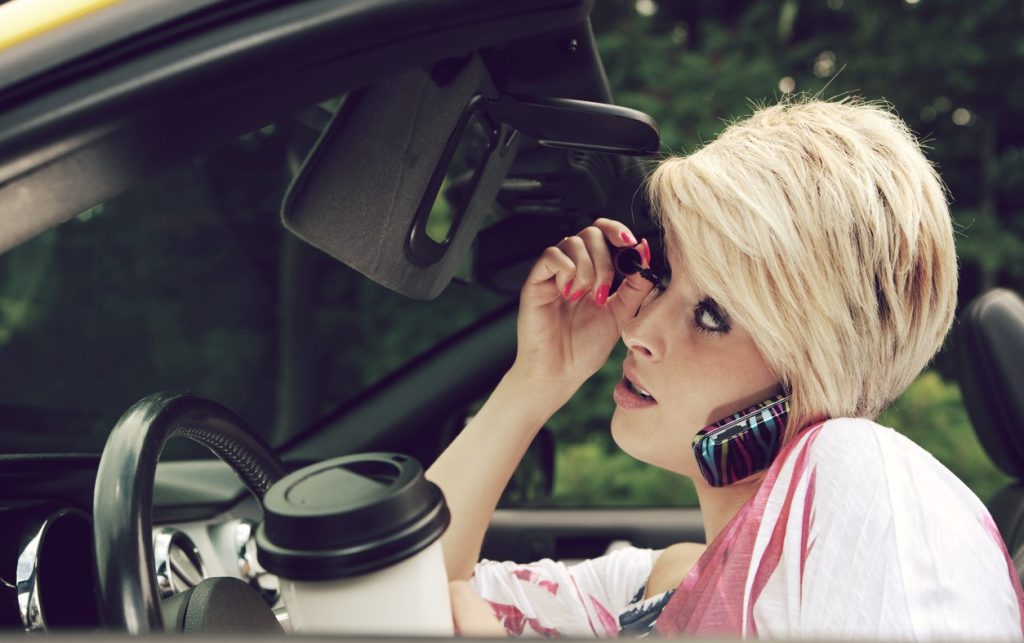 Potential Evidence
Each of the above elements must be proven to push an opposing party to a settlement or a court to a favorable judgment. Some of the evidence that could be used to help prove these elements include:
Photos or video from intersection cameras;
Dashcams;
Surveillance cameras from businesses with a view of the scene;
Cellphone records from the distracted driver;
Witness statements;
Expert testimony, such as a forensic mechanic;
Photos and video of the scene immediately following the accident.
Read Our Reviews: Distracted Diving Accident Attorneys
LH
This law firm is excellent. I had the pleasant experience of working with both Ken H. & Sean C. They both went above & beyond to make sure I had a full understanding of every detail of the case. And they were very speedy in response to any questions or concerns that I may have had. Based off of my other experience with lawyers this firm supercedes them all. You guys did an amazing job! Keep up the good work! If you , your family or friends are in need of an attorney, you will not be disappointed in contacting the Harrell Law firm.
Pete Zaleski
The services provided are beyond outstanding. Ken is a very accomplished and polished lawyer. He has a very amiable personality and is a pleasure to work with. His staff is both responsive and friendly. Ken represented me in my personal injury case and obtained the best possible outcome. His honesty, persistence and followup contributed to my successful settlement. I most strongly recommend his services.
Sean was a great help to me during the most distressful times. He was calming , organized and had everything in control. He would update you with a call or voicemail if necessary and replies promptly to his emails. He is an asset to this company and deserves a raise or promotion or something to appreciate his unseen efforts.
For many accidents, once the immediate safety concerns are attended to, an injured party will be able to take photos, videos, speak with witnesses, and gather additional vital evidence soon after the accident. This will help to preserve as much evidence as possible, and give your attorney the most to work with.
Further complicating matters, which entity is liable for damages can be at question. For example, in an employment-related incident like a rideshare accident or when an at-fault driver is on the clock while working for a trucking company, the employer may be liable if the distracted employee was to blame.
If you have questions about how to prove negligence in regard to your particular case, speak with a New Jersey car accident attorney.
Potential Compensation in a Distracted Driving Case
The potential damages for negligence cases breaks down into three basic types: economic damages, non-economic damages, and punitive damages.
Economic damages are those with a price tag or market value. For example, while there is room for argument on numbers, the incapacitation of a parent as a caregiver can be at least partially addressed with childcare providers or daycare facilities. Both services have a price tag for previous sums paid, as well as an estimation of how much they will cost and how long they will be needed.
Economic damages can include:
Lost paychecks from time out of work;
Bills from recovery, such as physical therapy for injuries or career counseling if permanent injuries require a change in careers;
Loss of services (of the injured person);
Hospital bills; and
Repairs or replacement of property, such as a car or bicycle.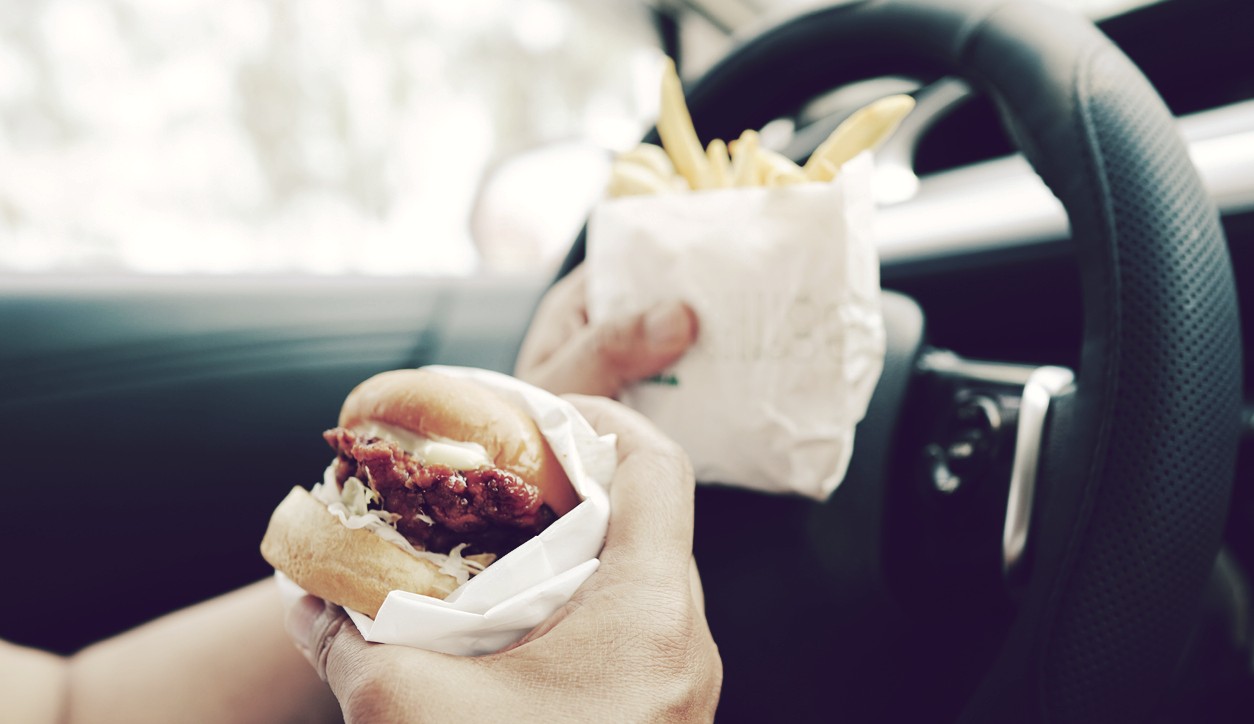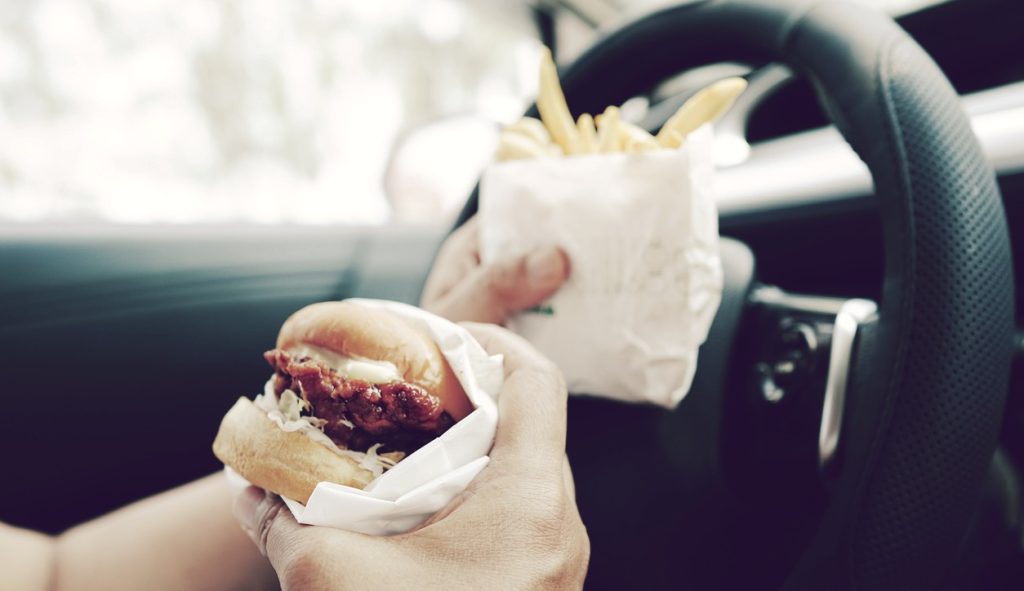 Non-economic damages are for less tangible things, such as how the trauma of an accident affects relationships. Some examples of non-economic damages include:
Mental anguish
PTSD
Loss of consortium
Pain and suffering
Loss of enjoyment of life
Punitive damages are a bit different in that they are to punish a defendant and provide a deterrent against similar actions, whereas economic and non-economic are to compensate a plaintiff for their losses. 
Additionally, New Jersey requires insurance companies to carry personal injury protection (PIP) coverage for medical treatment and equipment. This will cover a policyholder even if they are injured in another person's vehicle regardless of fault, which is why it is often referred to as "no-fault insurance," and it typically covers a minimum of $15,000 in medical expenses per person per accident.
How Harrell Injury Law Can Help
Serving Wall Township, Howell Township, North Bergen, and the Surrounding Areas
The New Jersey distracted driving accident attorneys at Harrel Injury Law can assess your situation, let you know if you have a case, and represent you every step of the way. If you have been injured due to a distracted driver's negligence, let us work for your compensation while you concentrate on your recovery.
At Harrell Law Firm, we believe in prioritizing your needs above all else. Our payment structure is designed to ensure that you don't have to worry about attorneys' fees if we are unable to secure compensation for you. We only get paid when your case settles and you receive the compensation you deserve. Rest assured, we will fiercely advocate for your rights and work tirelessly to get you the justice and compensation that you rightfully deserve.
Take The First Step to Your Recovery